Mrk2 Security - Business Security - CCTV Systems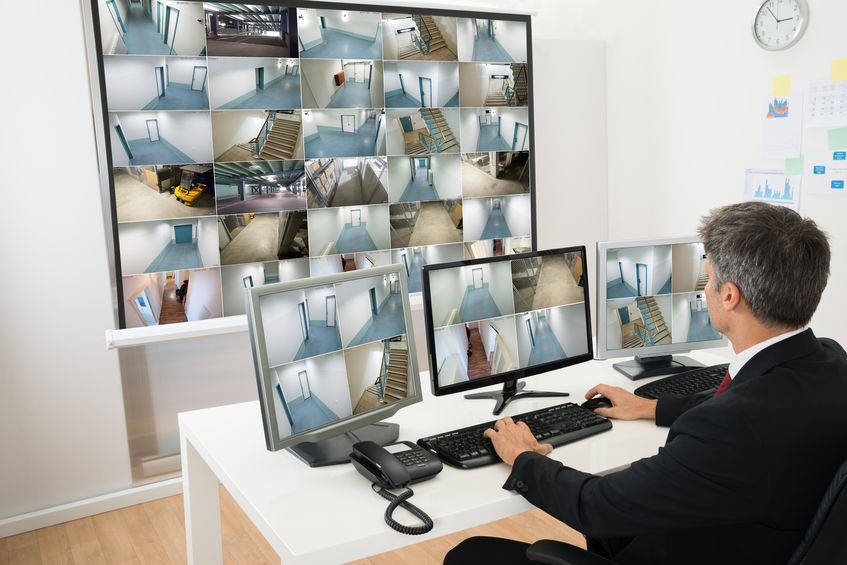 24 Hour Electronic Guarding
Business CCTV Security
CCTV Security for large or small businesses
Scaleable solutions that will grow with you
Great choice of systems for all light levels and locations
Ruggedised cameras for harsh environments
Integrate with existing systems
.
Arrange a survey & quote

In the fight against crime, fire and unauthorised access, a well configured CCTV system can be the best ally a business can have. From a single camera watching a small shop to a multi-site, centrally monitored system, protecting buildings, permanent yards and temporary sites, our highly skilled team can design, install and maintain a CCTV security system that fits your needs perfectly.

Cameras are at the heart of any system and choosing the right combination can often result in the use of a number of different technologies depending on the location they are to be used in. Here's a quick general guide to the most popular types:
Network/IP CCTV Cameras Available as either hardwired or wireless, these cameras transmit images over the internet, often compressing the bandwidth to reduce server network strain. IP cameras are easy and quick to install as there is no separate cable for the images.
Wireless CCTV Cameras The clue is in the name. These cameras are wireless. This makes them much easier to mount in places where wiring would be vulnerable or unsightly.
Dome CCTV Cameras Highly popular for business installations, these cameras are suitable for use both indoors and outdoors. The name comes from a domed housing that obscures the camera from intruders so they can't tell where it is pointing. Choose between operator controlled and automatic zoom/pan/tilt functions.
Thermal Imaging Cameras Thermal cameras record heat rather than light. Not only is this useful for detecting intruders who would otherwise be concealed, but also for monitoring temperature levels of machinery and equipment that may be overheating through malfunction and help pre-empt a fire.
Bullet CCTV Cameras Long and cylindrical, bullet cameras are often used monitor scenes at a distance, or in fixed locations. They can be wall, ceiling or tower mounted and are suitable for both indoor and outdoor use. Ruggedised versions are available to ensure clear vision in wet or dusty conditions.
C-Mount CCTV Cameras The C-mount thread has for a long time been one of the standard mounts for video camera lenses. This flexibility allows the choice of wide angle or telephoto options compared to a standard fixed lens camera, to effectively monitor areas either extremely close up or at a greater distance.
PTZ Pan Tilt & Zoom Cameras With built in pan, tilt and zoom motors, these cameras are ideal for use in systems controlled and monitored remotely. Security operators can choose where and how closely they look in any given scene.
Day/Night CCTV Cameras Day/night CCTV cameras have the broadest range of sensitivity, to operate in varying light conditions, even in the dark. They are best suited to outdoor applications, providing clear, even images even when there is glare, direct sunlight, harsh reflection or strong backlight.
Infrared/Night Vision CCTV Cameras As their name implies, these cameras can form an image in extremely low light conditions using infrared LEDs. Great for night time indoor or outdoor applications where there is no ambient light.
By integrating the right cameras with the most appropriate recording, monitoring and alerts, our experienced team can build, install and maintain an advanced CCTV surveillance system which can work in isolation or as part of an integrated security solution, protecting property, people and assets from the risk of theft and fire across all sectors.
There is a link to request a free, no-obligation quote, or if you prefer to talk, simplycall us on the number shown, or click in the header of any page to send an email and get a call back./p>