Mrk2 Security - Home Security - Door Systems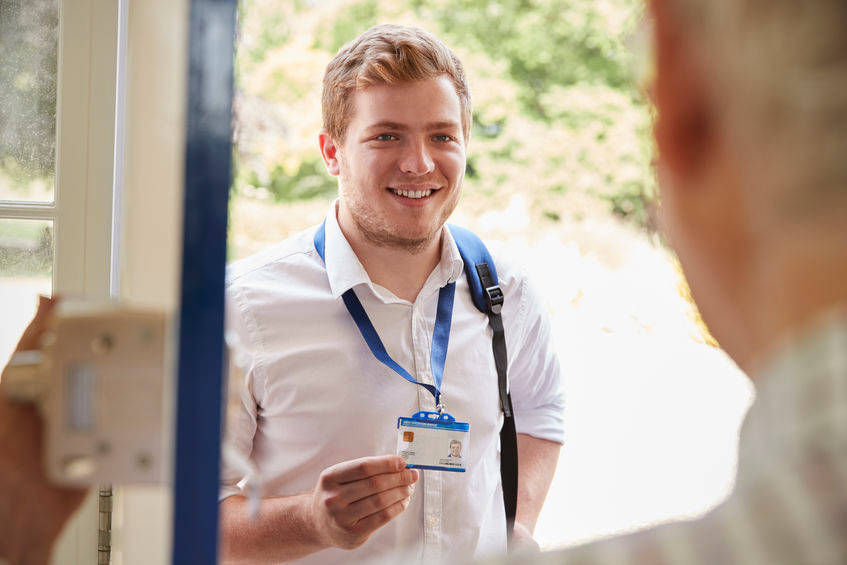 Control Who Gets into Your Home
Domestic Door Control
Know who is knocking at your door
Intercom systems
Video systems
Remote access door systems
Panic button alarm for vulnerable citizens
Never miss an important caller
Regain your privacy
.
Arrange a survey & quote

Who's at yoiur door? Do you want to admit them? Would you like to know before you go to the door?

If your answer was 'yes' to any of the above, then a domestic access control system could well be the ideal solution.

From a simple single installation of an intercom or entry phone, to multi-site networked systems to control multiple sites centrally, for example in a group of warden monitored homes, HMOs or blocks of flats, there is a system to suit all needs.

Modern door access systems offer not only greater security through unpickable electronic locks, but also complete control of not only who gets into your home, but at what times they can do so, even down to whereabouts in the house individuals have permission to go.

All this can be done from wherever you are too. As part of a home automation system, your door and access control can be managed from your mobile phone or tablet from anywhere that there is Internet access.

To get more information on the system that is perfect for your home, simply call us on the number shown or click in the header of any page to send us an email. To make it even easier, there is a link to a quote request form at the top of this page.